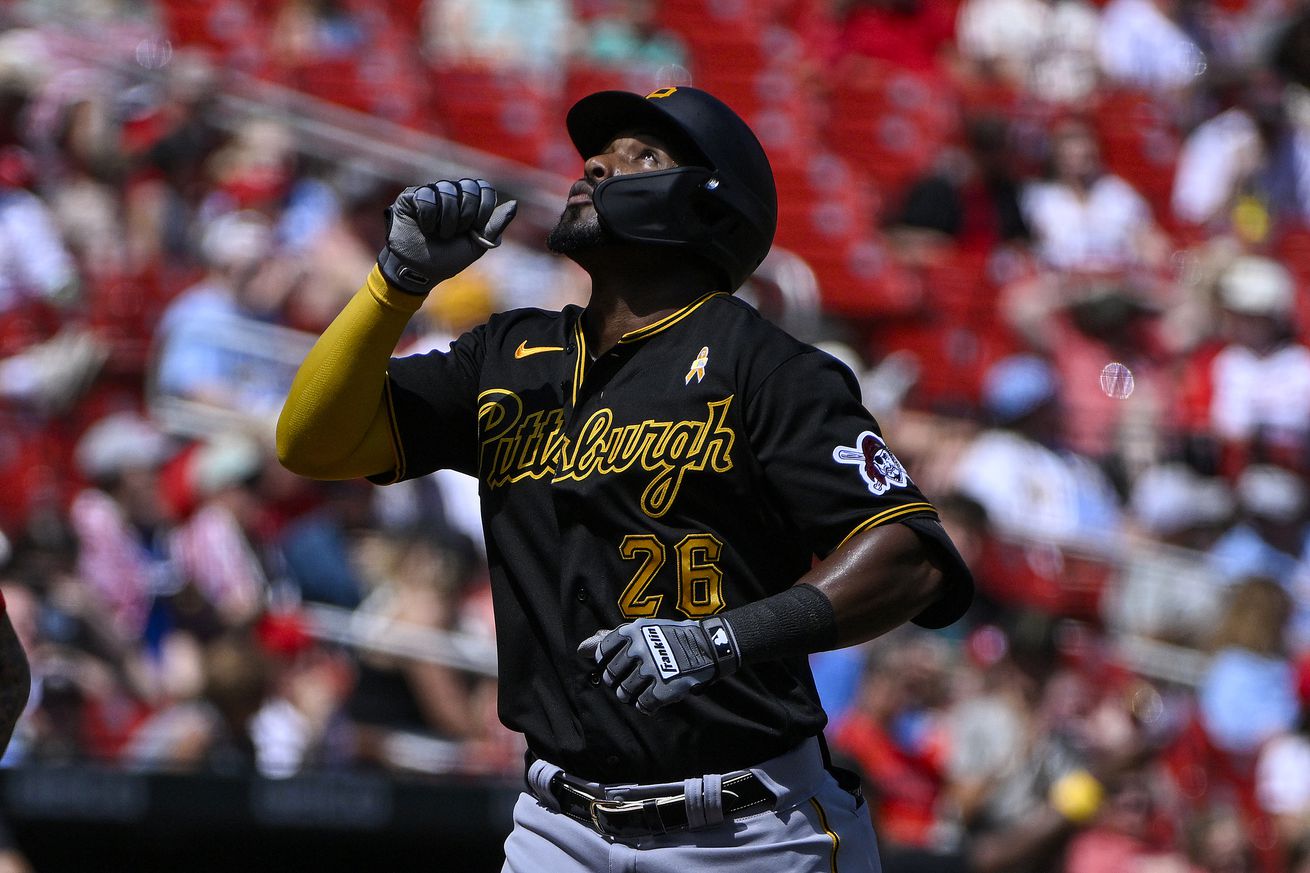 Andujar needs to see more playing time entering 2024.
The Indianapolis Indians 2023 season is coming to a close, one week before the MLB regular season ends. Before the final bell dings and the last pitch is thrown to conclude the year, the Pittsburgh Pirates Triple-A club announced their award recipients from the past season.
Miguel Andujar earned Most Valuable Player honors after an incredible Minor League season. The 28-year-old outfielder was one of the best hitters in all of baseball, slashing .338/.404/.536 with a .941 OPS. Andujar was an RBI machine for the Indians, hitting 20 doubles, 16 home runs and drove home 86 runs in 103 games.
Pittsburgh has utilized Andjuar 26 MLB games and has combined for over 100 RBI between Triple-A and big league play. He owns six doubles, four home runs, and 17 RBI in 77 plate appearances. Andujar deserves considerable at-bats after driving in 26 runs through his first 35 games with the team. The Pirates may have found a hidden gem from the Yankees that has lingered around the organization for the past two seasons.
Quinn Priester was named the Indians Pitcher of the Year. Priester experienced an up-and-down 2023 season. He closed with a 4.00 ERA in 20 starts (22 appearances) in 108 innings with 47 walks and 119 strikeouts. The right-hander delivered a 9-4 record with a .240 opponent batting average and 1.33 WHIP. Priester got the nod for the Bucs on Sunday in his seventh start and ninth appearance of the year.
Reliever of the Year honors were handed down to Hunter Stratton. Stratton pitched to a 3.99 ERA in 56.1 innings through 47 appearances. He walked 31 batters and struck out an impressive 74 en route to six holds, six saves, a 219 opponent average and the same WHIP as Priester (1.33).
Ryan Vilade earned an Indy Gold Glove. Vilade committed five total errors between 16 games at third base, five at first, 19 in left, 65 in center and 19 games in right.
Josh Bissonette was dubbed community champion, while Cam Alldred and Chris Owings received an 'unsung heroes' distinction.
Indianapolis closes the 2023 season against Rochester on Sunday in game 121.