Steelers quarterback Ben Roethlisberger has insisted he's going to come back and play, and he took a big step in the right direction this week. Big Ben has resumed throwing footballs, as you can see in this video the team tweeted out.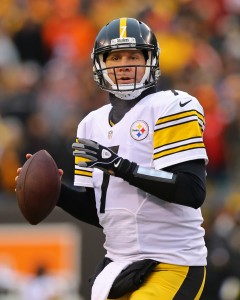 Pittsburgh's leader underwent surgery for a season-ending elbow injury back in September. Roethlisberger had "a significant checkup on the elbow Friday in Los Angeles" according to Brooke Pryor of ESPN.com, and apparently that checkup went pretty well. There were some rumblings a couple of months ago that Roethlisberger might never play again, but the passer quickly issued a statement to shoot down those results.
Ever since then everything has been trending in the right direction, and all signs seem to point toward Roethlisberger taking the field in 2020. Steelers head coach Mike Tomlin just expressed confidence in his availability, and GM Kevin Colbert made similar comments a couple of weeks ago. The Steelers had high hopes for last season, but they were quickly dashed when Roethlisberger went down with his injury.
The defense became one of the league's best units which kept them afloat for a while, but ultimately shaky quarterback play from Mason Rudolph and Devlin Hodges brought them down. There seems to have been hope within the organization that Rudolph would be the heir to Roethlisberger, but the Oklahoma State product certainly didn't show anything last year to inspire much confidence. Even assuming Roethlisberger makes a full recovery he's turning 38 next month, and the Steelers will likely have to address the position at some point in the near future.
Photo courtesy of USA Today Sports Images.